H.A.L.T. is made up solely of volunteers. The program is dependent on private donations, adoption fees and grants. We welcome donations and memorial gifts to fund the program. We are a 501(c)(3) non-profit, and your donations may be tax deductible.
Donate Online using PayPal

Donate by mail (Please make checks payable to HALT)
HALT: Humans & Animals Learning Together
C/O Catatoga Kennels
1737 N Campbell Station Rd.
Knoxville, TN 37932
Kroger Community Rewards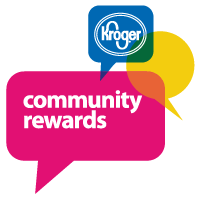 Kroger is committed to helping our communities grow and prosper. Year after year, local schools, churches and other nonprofit organizations will earn millions of dollars through Kroger Community Rewards. Kroger Community Rewards makes fund-raising easy..all you have to do is shop at Kroger and swipe your Plus Card! Register your Plus Card here to start helping H.A.L.T. Search for us by name, or organization number 51944.
Amazon Smile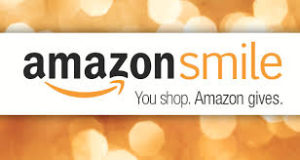 AmazonSmile is a simple and automatic way for you to support your favorite charitable organization every time you shop, at no cost to you. When you shop at smile.amazon.com, you'll find the exact same low prices, vast selection and convenient shopping experience as Amazon.com, with the added bonus that Amazon will donate a portion of the purchase price to your favorite charitable organization. Simply go to smile.amazon.com and choose HALT: Humans and Animals Learning Together as your charitable organization, and you'll be suporting us every time you shop.
Become a class sponsor
Want to become more involved? HALT's purpose is to benefit at-risk adolescents and rescued dogs from shelters. Your sponsorship helps these children develop a positive sense of accomplishment, self worth and pride. Additionally, you're helping save a dog's life. Your sponsorship allows everyone at HALT to focus on the priorities – adolescents and dogs.
To give you an idea of how important and beneficial this program is for these adolescents, here are some quotes from the letters they write about their dog to the new families at the end of a class session:
"Sassy is my best friend and she will be yours as well."
"Dora is very smart and learns very fast. You won't have any trouble teaching her new tricks."
"My man Cliff! I love this dog. He taught me as much as I taught him."
"My experience with Charlie has been great. I feel that I've made a difference in his life just as much as he has made a difference in my life."

FEISTY FIDO SPONSORSHIP – $500

Sponsorship provides:

vet care, spay or neuter, boarding, food and training equipment for one dog through the program

Sponsor receives:

display photo of dog, copy of the letters mentioned above, weekly class updates, Facebook mention, logo placement on display at adoption events and on our Sponsors page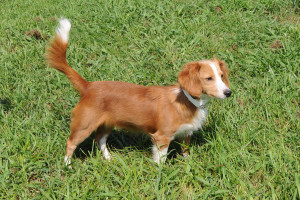 COOL CLASS SPONSORSHIP – $250 – we are happy to share that the Abby Gibson Memorial Foundation has donated this for the Spring 2017 Session!

Sponsorship provides:

t-shirts, snacks and drinks for student trainers in all four classes

Sponsor receives:

photos of all 5 dogs, weekly class updates and copy of the letters mentioned above
SMART STUDENT SPONSORSHIP – $50

Sponsorship provides

: one student trainer with a t-shirt, snacks and drinks during 4-week class period

Sponsor receives:

weekly class update and copy of the letters mentioned above
Find H.A.L.T. on:
Facebook | Adopt-A-Pet | Guidestar | Network for Good | YouTube